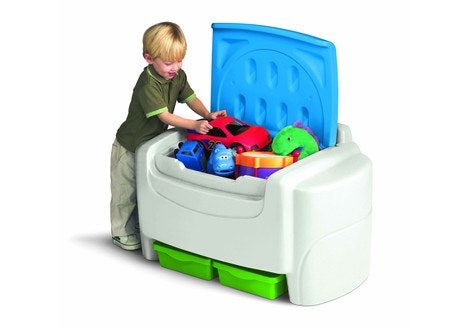 Kids should have a toy chest so they can keep their room looking neat and clean. Here are some tips from DealDash to remember when you're buying a toy chest.
Buying a toy chest for your kids is something that almost every parent thinks about at one time or another. You want to be sure that you are making the most of your purchase. Here are three things to consider when you are looking to purchase a toy chest for your child, from DealDash.
Location, Location, Location
You need to consider the location of the toy chest. You need to make sure that the location that you choose is functional so your child will get the most out of their toy space. It should also fit in with the décor of the room that it will be in so that it will not stick out. You should be able to to find a great theme for just about any theme that you are wanting to do.
Make sure that you keep the toy chest in a place that your child can open it up all the way. Also, make sure that they are able to safely lift and lower the top by themselves.
Speaking of Safety…
You also need to consider the safety and structure of the toy chest. You'll need to know that your child will be safe when they are using the toy chest. Also, you should be able to teach your child things like closing the top of the toy chest slowly so that no fingers will get pinched. Many parents fail to remember that and end up with an injured child. For this reason, many parents prefer a plastic toy chest as shown in the picture above. However, for an older child, some parents prefer a wooden one so that it looks better with their home decor.
What Happens Next?
The future of the toy chest that you buy is also something that you want to purchase is something that needs to be thought about. You need to think about things like could the toy chest be used for another child? Could you turn it into something else after the kids are doing using it? Considering the future of your toy chest is going to make sure that you are making a smart investment. If you have bought a wooden toy chest you could easily change it into storage for blankets, pillows, or out-of-season clothing.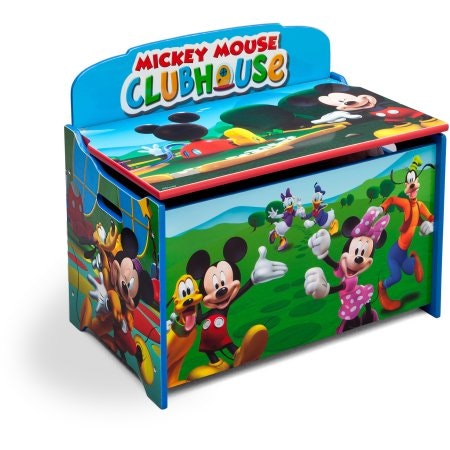 Get Your Toy Chest on DealDash
DealDash has a few different choices of toy chests for children. They have both plastic and wooden toys chests, such as the Mickey Mouse one shown above. When you get your kid's toy chest on DealDash you know that you're getting a great deal.
Thanks for Reading
So when you are looking to purchase a toy chest for your child you need to keep all of these things in mind. This is so that you are making the best possible purchase for your child and your family.
Thanks so much for reading this DealDash article on shopping for a kid's toy chest. Don't forget to check back every day for new articles here. Also read our sister blog, DealDash Tips. We love to hear from our readers.
Do you need kids items? Go check DealDash for kid and baby items. DealDash has all of the things that you need. Visit DealDash now to see how much you can save. Have a great time on DealDash and happy bidding everyone!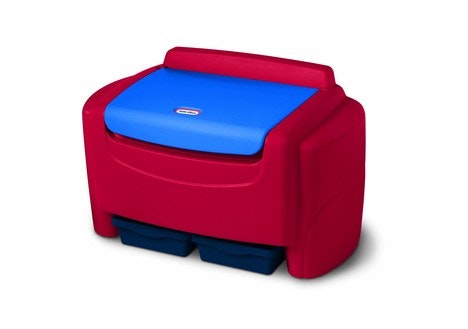 This sponsored DealDash blog article was written by Dawn E, a mother of 3 who loves DealDash. Dawn was compensated for writing this article. This blog is written by real DealDash customers. The opinions and advice shared here represent our customers' views and not those of the company. Read even more on DealDashTips.com, or on her own blog, DawnBlogtopus.